Protect your name with Reputation Delete
Remove negative information to prevent damage. Because nothing is more important than your name!
While everyone talks about pushing negative information and / or building a positive reputation, we're talking about a clear solution – deleting Google's negative reputation and removing information from leading networks!
We will permanently remove your negative content from Google – guaranteed. You pay for deletion only after you get results.
If you suffer from negative Google results, we offer a deletion service from Google. We do remove offensive content from the web – so it will never reappear.
Pay attention, we do not offer SEO, we do not offer positive content writing or building new profiles!
We offer unique and exclusive service – deletion of negative information from the network.
Unfortunately there is a lot of offensive information on the net that causes huge damage to individuals or companies.
There is also a lack of understanding as to what can and can not be deleted from the Internet.
While the legal options are complicated, there are some options that may interest you and solve your problems.
We understand how negative online personal information or negative online business information may harm you.
However, we know that there are difficulties in handling negative information on the web and yet we offer a quick, fair and unique way to solve your problem.
Simply put - our reputation management strategies work! With over 15 years of experience, we've been able to help hundreds of people and companies remove offensive content from Google and restore their reputation. We specialize in removing offensive / sensitive online information. We helped thousands of people and businesses correct the negative impression.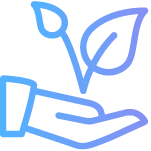 Experience
Over 15 years of experience in
managing reputation for businesses
and individuals and hundreds of satisfied
customers.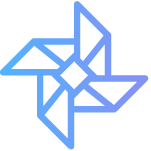 Knowledge
Our teams update and control
cyber and computers.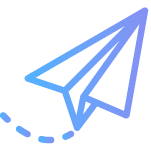 Technology
We have the most advanced
technological tools and the ability to solve
complex problems.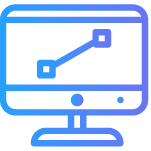 Results
Our customers are very satisfied:
We deleted hundreds of articles with
offensive content, removed thousands
of comments and links.
Standard
Remove Google Result
$
30
For review - Deleting a negative link
(if possible)
Advanced
For Marketing Teams and Agencies. For Small Businesses and Individuals
$
80
For review - Deleting reviews, comments,
videos and sensitive information
(if possible)
Pro
For Small Businesses and Individuals
$
55
For review - Deleting articles, and offensive content (if possible)
We invite you to start today!
Deleting negative results from Google - to avoid unpleasant situations
Reputation delelte - Reputation management.
As the largest content removal company in North America, we'll permanently remove your negative content on the web – guaranteed.
We use a wide variety of methods to achieve success, depending on the number of negative links, the host site, and other factors related to advanced technology.


We can help you remove negative search results with the following  issues: Offensive content, Sensitive personal information, Negative reviews, Complaints, Legal information, Defamatory content, Articles in the media, Articles, Blog, Revenge sites, Negative advertising, Photos and video, social media, sites.
Remove from search results
This is our ability to completely remove BAD URLs from search results like Google, Yahoo, Bing. If you want to remove content – then we can do this. You pay in advance only for the diagnosis of our specialists.Then You asked to pay only after you get the result.
Remove personal links, videos, offensive content, images, reviews from Google, YouTube, Facebook, websites, and more.
Get the best results and options that will help you control the content on the web.
$

80.00

$

55.00

$

30.00
Links removed/Deleted content